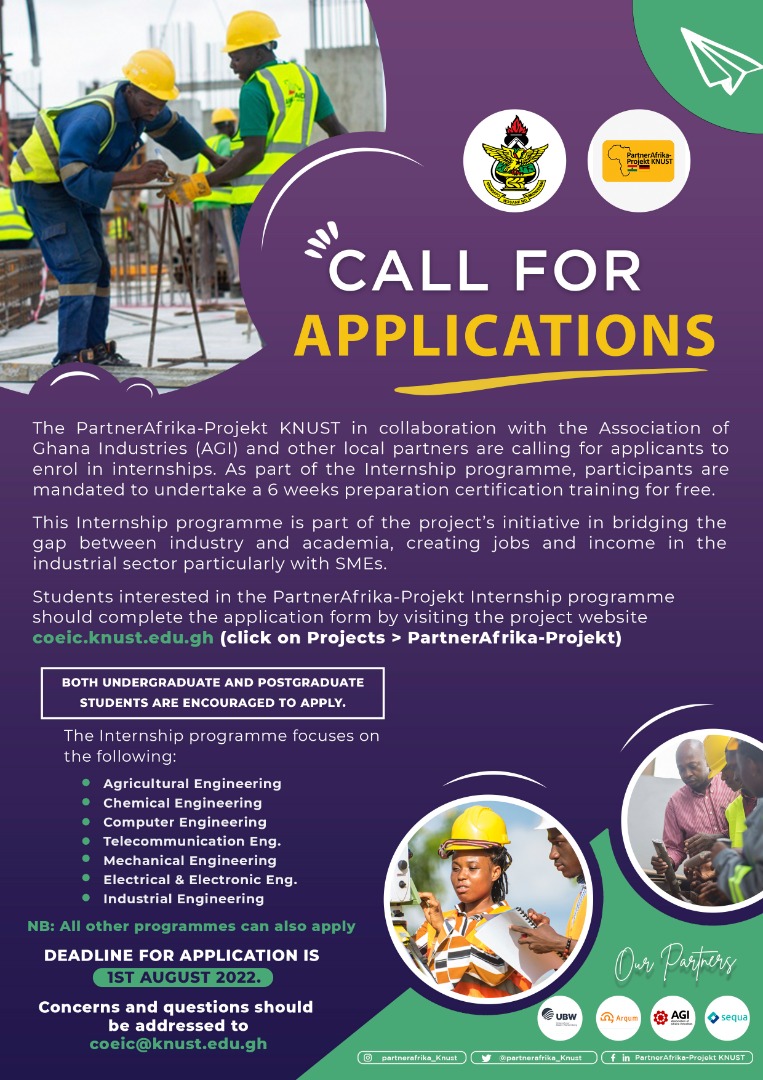 The PartnerAfrika-Projekt KNUST in collaboration with the Association of Ghana Industries (AGI) and other local partners are calling for applicants to enrol in internships. 
As part of the Internship programme, participants are mandated to undertake a 6 weeks preparation certification training for free.  
Students interested in the PartnerAfrika-Projekt Internship programme should complete the application form by clicking on the link http://bit.ly/3AVJ5Yx
Both Undergraduate and Postgraduate students are encouraged to apply
Deadline for application is 1st August 2022. 
Concerns and questions should be addressed to coeic@knust.edu.gh.