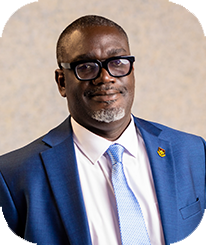 Welcome to the College of Engineering.
Welcome to the College of Engineering, Kwame Nkrumah University of Science and Technology, Kumasi!
This website has been developed to provide a valuable source of news and timely information for staff, parents, students, alumni, and visitors. It is to enable everyone to become familiar with our college, its aim and vision, college news, schedules, and events.
College of Engineering has over half a century maintained a reputation for quality training and has been at the forefront of preparing manpower to support the technological and engineering advancement of KNUST, Ghana, and beyond.
Our staff takes great pride in providing a safe and secure learning environment to enable our students to grow intellectually, emotionally, and socially, while at the same time offering a wide array of exciting and challenging academic… Read more