The Ghana Education Service (GES) in partnership with Dreamoval Foundation organized a two-day educational tour to the KNUST College of Engineering as part of the pilot phase of the GSTEP challenge. 
The Ghana Science and Tech Explorer Prize (GSTEP) challenge is a Science, Technology, Engineering, and Mathematics (STEM) competition that encourages and supports JHS students between the ages of 11 and 16 years to develop practical STEM skills and products that benefit local communities at an early stage.
As part of the competition, students are challenged to come up with innovative ideas to solve problems in their communities and ultimately, cultivate these ideas into enterprising products and solutions through the help of mentors and coaches. 
135 Junior High School (JHS) students in the Ashanti Region toured the various laboratories and facilities of the KNUST College of Engineering and benefited from a first-hand practical STEM experience, practical learning, and the development of ICT skills.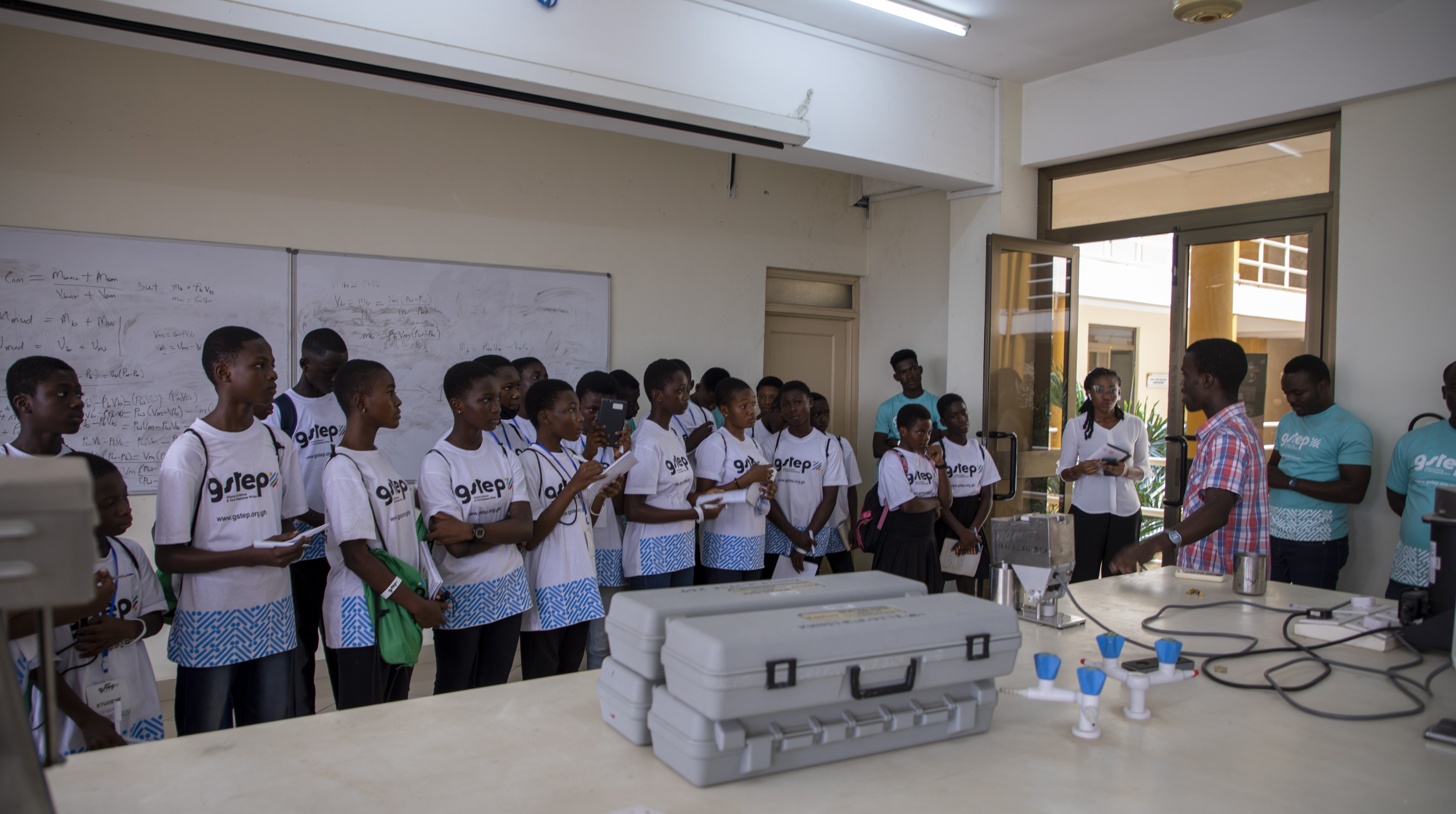 Dr. Kwadwo Mensah-Darkwa, Head of the Department of Materials Engineering facilitated the two-day visit of the students and grouped them into smaller teams as they toured the various laboratories and facilities.
The teams visited the drilling fluid and cementing lab, drilling, and well control simulation lab, reservoir simulation lab, fluid properties lab, and the core and rock properties lab in the Petroleum building.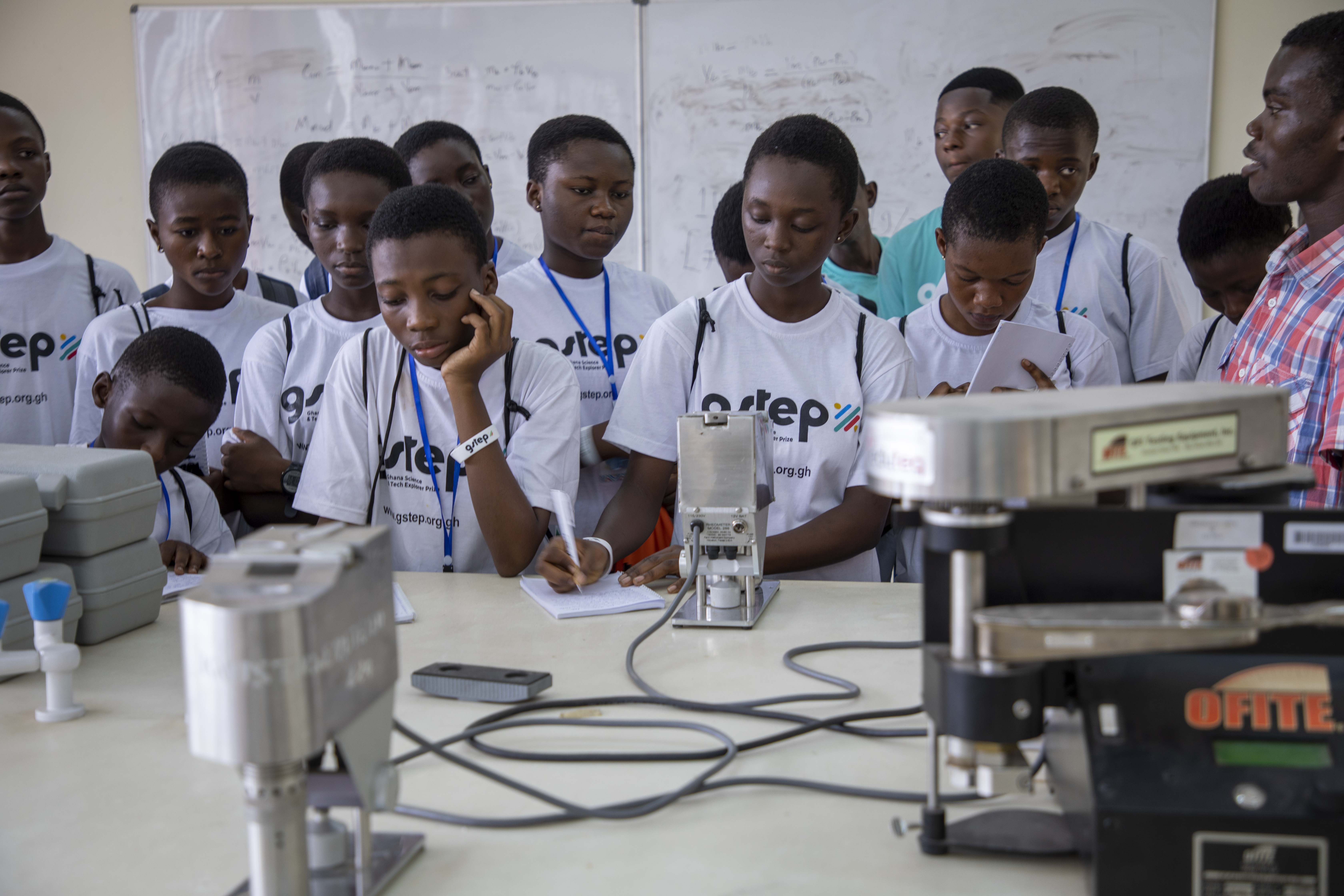 Participants were taken through the exploration and drilling processes in oil production and the possibilities of renewable energies taking over fossil fuels in the near future. Participants also visited the cybersecurity training lab and the Texas Instrument Microelectronics lab.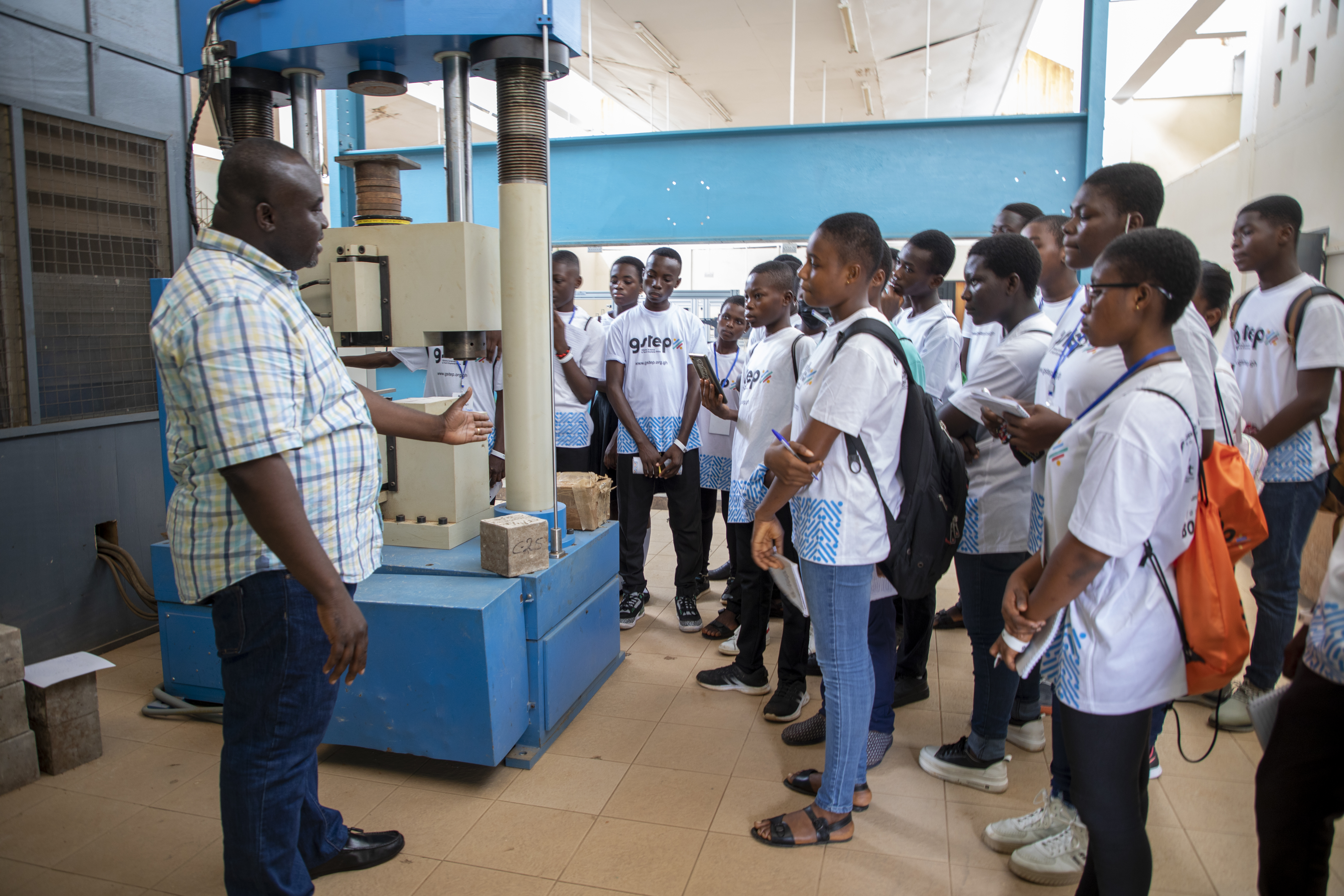 The students toured the Civil Engineering lab where they were taken through the Geotechnical session and Structural Engineering division. They learned the processes involved in concrete making, how it is weighed and the technical procedures involved. They visited the Mechanical Engineering workshop, the Sustainable Energy lab, and the Electrical Engineering lab as well.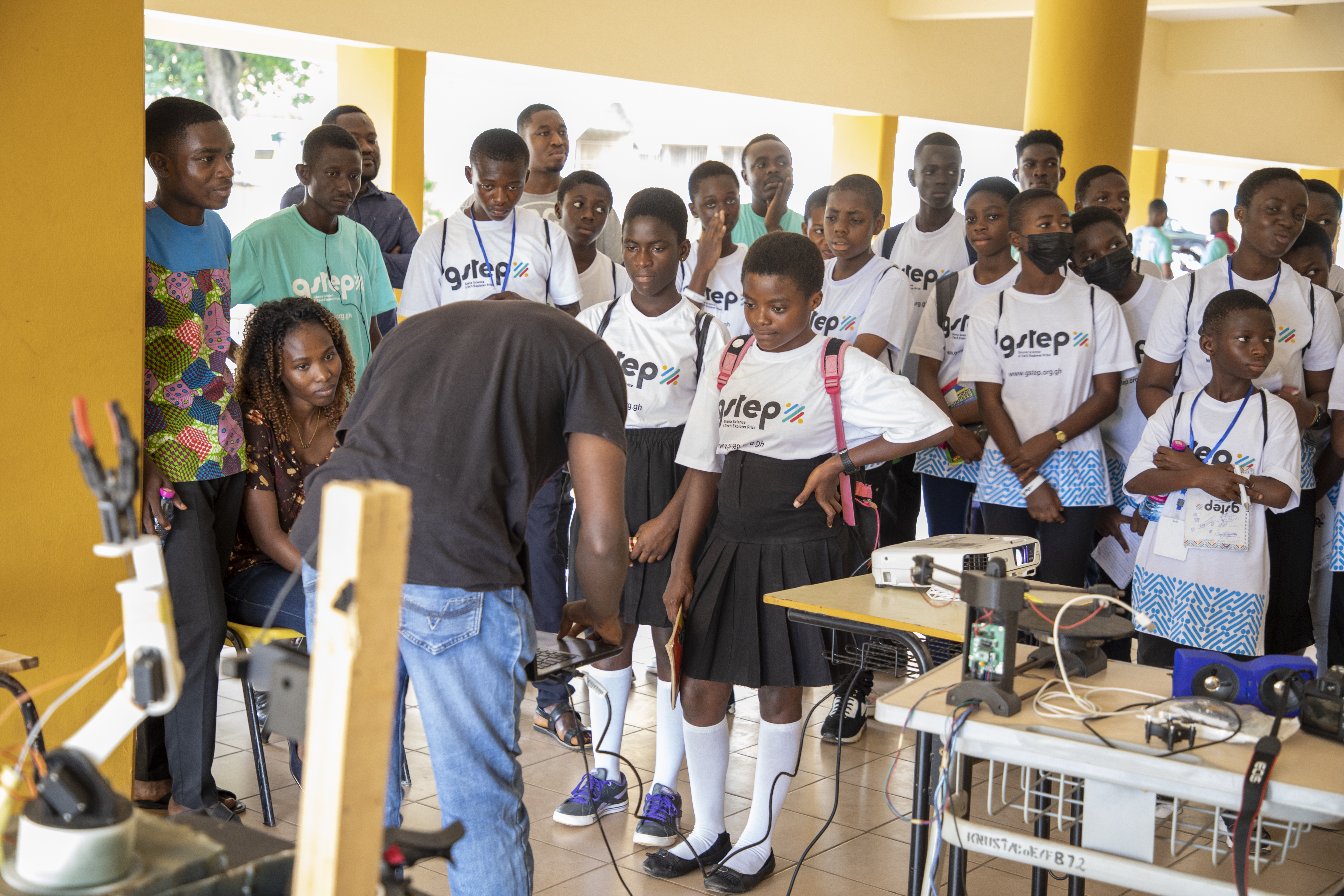 The College of Engineering Innovation Centre led by Kasuadana Sulemana Adams and William Dadzi-Rhule exhibited the 3D printer, which creates prototype items from 3D designs, and a waste sorter which picks plastic waste mostly sachet rubber from waste dumping sites. Students were taught how to fly an all-purpose drone and some applications of Artificial Intelligence (AI) were demonstrated.
At the end of the tour, students had great interactions with the experts and gained knowledge of how things work in their areas of expertise.
The Provost of the College of Engineering, Prof. Kwabena Biritwum Nyarko interacted with the students and encouraged them to take up STEM courses and programs. He advised them to take the lessons taught in school seriously. He said the nation needs such smart minds to innovate and develop solutions.
The practical knowledge gained will help and guide students in developing the prototypes of the ideas they submitted for the GSTEP challenge.