The Faculty of Mechanical and Chemical Engineering of the Kwame Nkrumah University of Science and Technology (KNUST) has organised a seminar on Artificial Intelligence (AI), Machine Learning (ML) and Engineering for academic staff and students of the Faculty on Thursday, 15th July 2021.
The purpose of the seminar was to enlighten participants on the importance of incorporating and integrating AI and other modern technologies into research and innovations as engineers. 
The Dean, Professor George Yaw Obeng in his welcome address explained that AI is an emerging area of technology that excite young people and as a faculty it is appropriate to hold seminars that would encourage its members to learn and gain adequate knowledge to lead Industrialisation in the country. He stated the need to integrate ML into the Faculty's curriculum since that is the current modern area of engineering.
Professor Obeng noted that the current market for Artificial Intelligence and Machine Learning is worth about USD11.9 billion. He thus challenged young lecturers and students to venture into that area.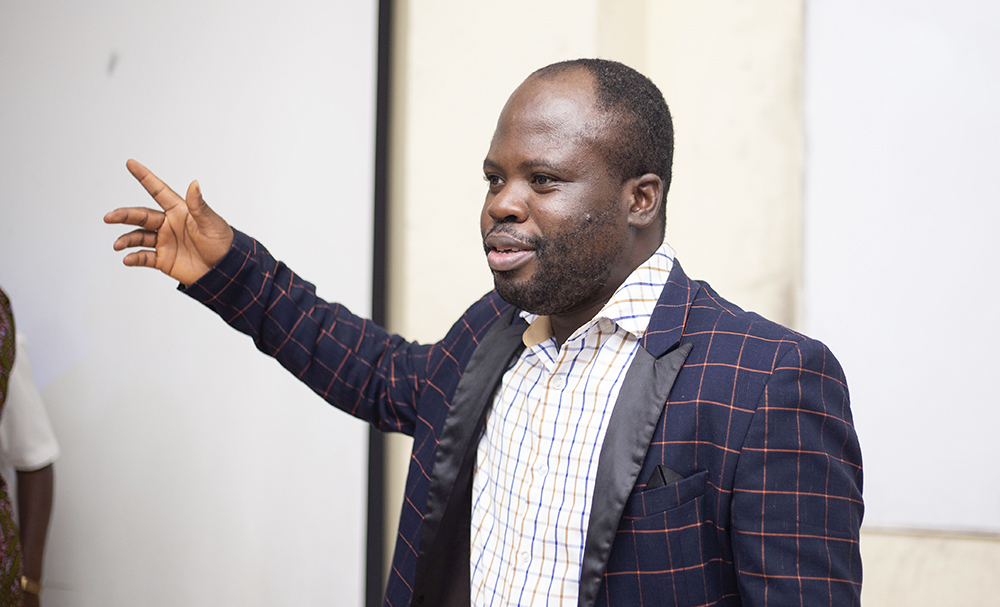 Dr. Richard Opoku, Senior Lecturer of the Department of Mechanical Engineering explained the insights and applications of AI and ML in engineering projects. He defined AI as a branch of computer science that is focused on creating machines capable of thinking and learning. 
He noted that predicting the occurrence of diseases, contactless payment, intelligent systems like drones to be used for deliveries, movies and entertainment, improved learning, search engine refinement among others are trends in the application of AI.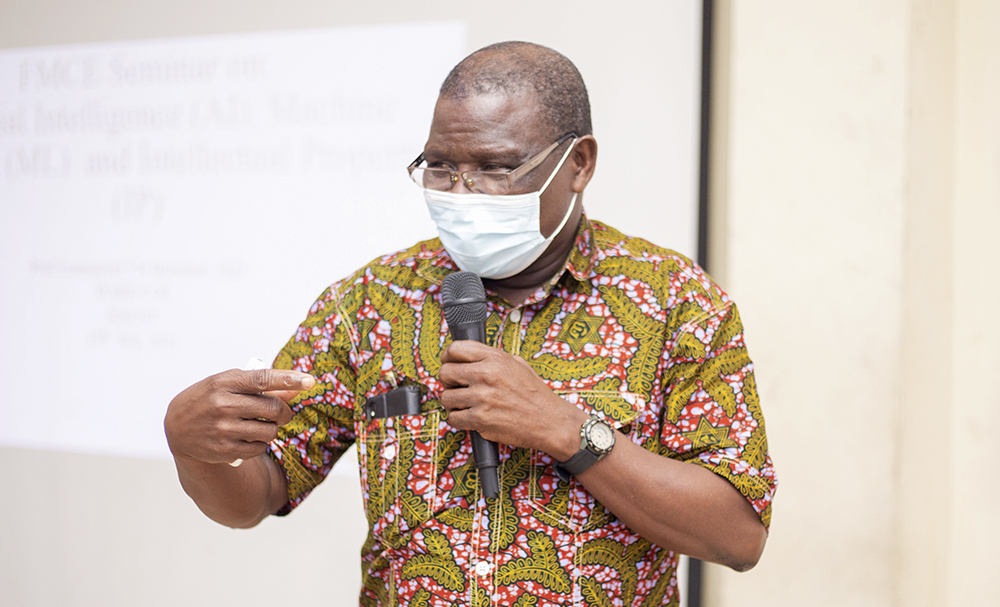 Professor Emmanuel Y.H. Bobobee of the Department of Agricultural & Biosystems Engineering, in his presentation on AI, ML and Intellectual Property revealed that AI in its short existence, has increased understanding of intelligence and provided an impressive array of applications in a wide range of fields.
He added that AI has sharpened the understanding of human reasoning and the nature of human intelligence in general. It has also revealed the complexity of modelling human reasoning.
Professor Bobobee also stated that IP is a tool for protecting innovations and economic growth which allows innovators to appropriate a share of the benefits of their creative activities.