The KNUST-Switch (K-Switch), an automated street and outdoor lights switching device which uses a unique SMS-timing based concept was invented by Ing. John Kusi, a laboratory technician in the Department of Electrical and Electronic Engineering under the College of Engineering in KNUST.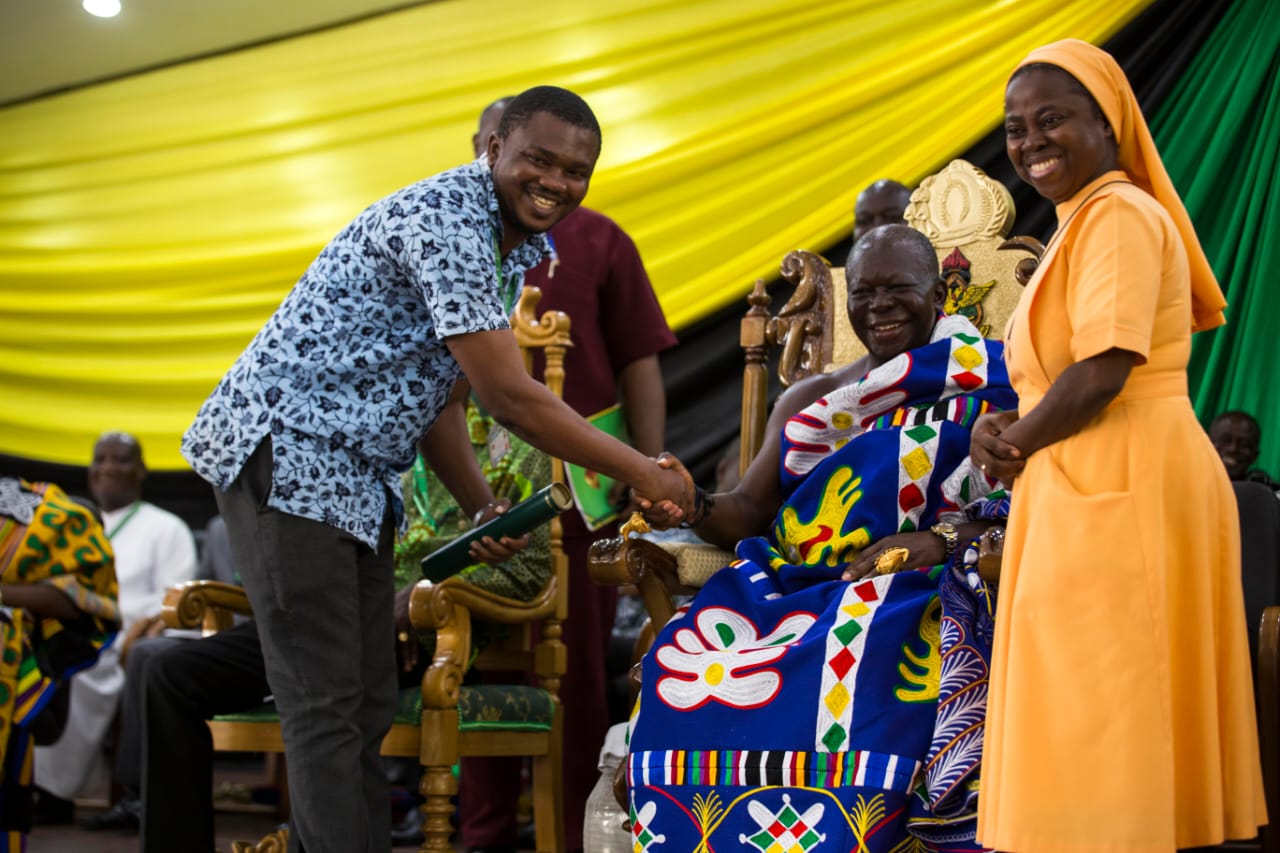 Ing John Kusi presented the K-Switch innovation at Otumfuo's Innovation Exhibition organized to mark the KNUST Chancellor's 20th anniversary of his ascension to the Asante throne under the theme; Promoting Culture, Innovation and Technology: 20 years of Otumfuo's Dynamism, in April 2019. Ing John Kusi won the best KNUST Innovative Student 2019 award with the K-Switch innovation as a BSc Electrical and Electronic Engineering graduating student at the time.
The K-Switch device was successfully piloted on twenty-nine streetlights on KNUST campus. The device automatically turned the streetlights on and off at the preset times. The SMS feature of the device that enables overrides of the switch on and off times, was also successful tested.  Hitherto, the streetlights were manually controlled which resulted in significant energy wastages. Furthermore, several man-hours were wasted in the switch on and off of the streetlights. K-Switch completely takes away the need for manual switching.
Prof. Emmanuel Frimpong, Head of the Department of Electrical and Electronic Engineering in an interview said, a grant from the KNUST research fund has been received to expand the project. He said additional piloting will be done in the Kumasi Metropolis and then scaled up nationally to help save the wasted electrical energy which translates to money loss.