The College of Engineering (KNUST) in collaboration with Field Ready has held a Graduation Ceremony for the Field Ready Graduating Class of 2022.
The ceremony took place on Thursday, 15th December 2022 at the Antarctic Conference Room, College of Engineering. The students successfully completed field training at Miro Forestry and Timber Products.
Field Ready is a non-profit, non-governmental organization, that helps educators to produce employable people through hands-on training. Applicants for Field Ready Ghana cohort 4 underwent two sets of exams at the Kwame Nkrumah University of Science and Technology (KNUST) as part of a six-stage selection process. Over 100 students participated in engineering and logical & reasoning exams in order to be considered for the program.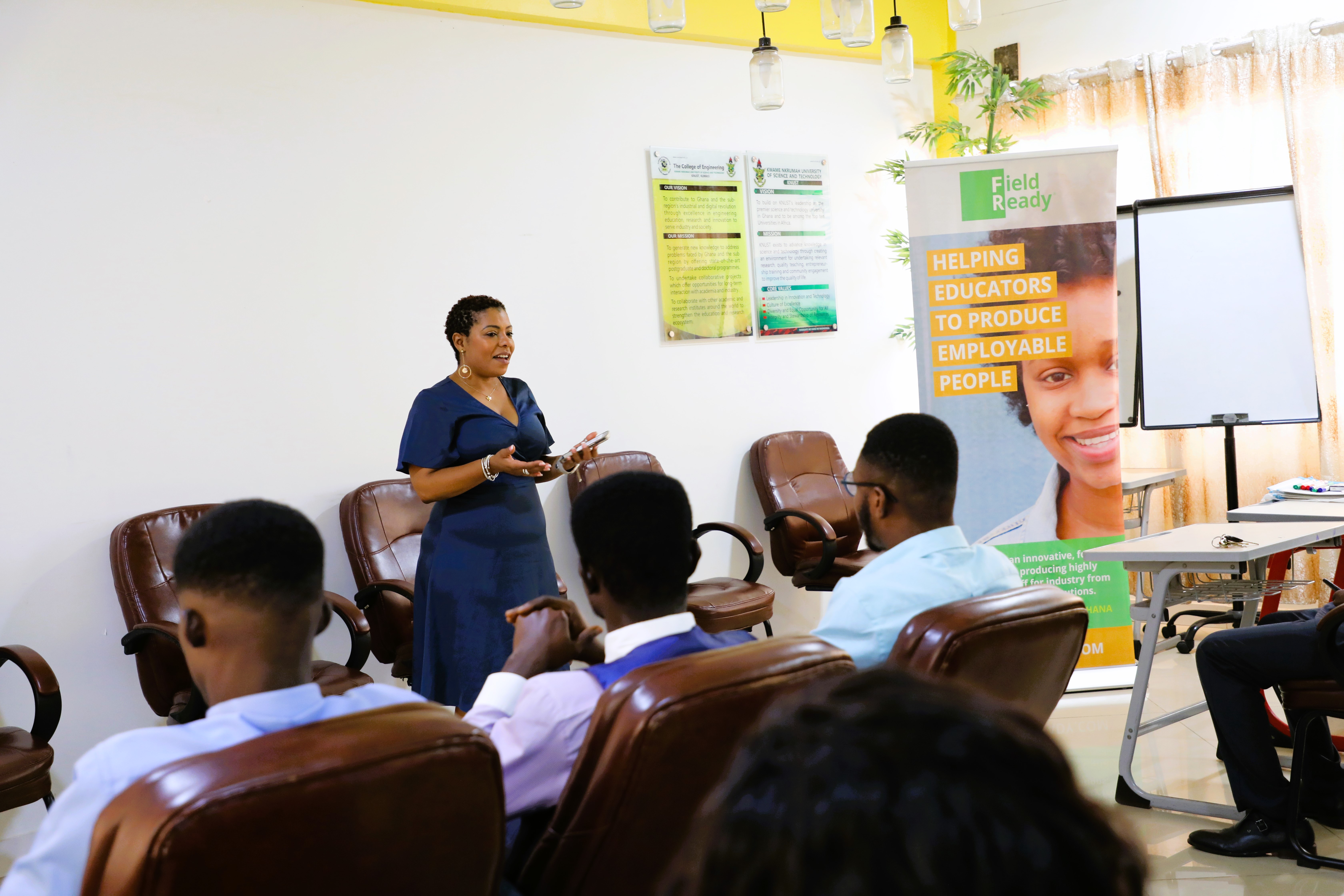 The Regional Director for Field Ready in West Africa, Monorvi Asampong disclosed that though the selection process was rigorous, with 120 applicants vying for a spot in the program, eight individuals successfully passed the interview to the next stage.  According to her, the talented individuals who have currently finished their training have seen the fruits of their hard work and dedication, as they have been offered positions at Miro Forestry and Timber Products. She further conveyed her excitement about the success of the training program and its transformation.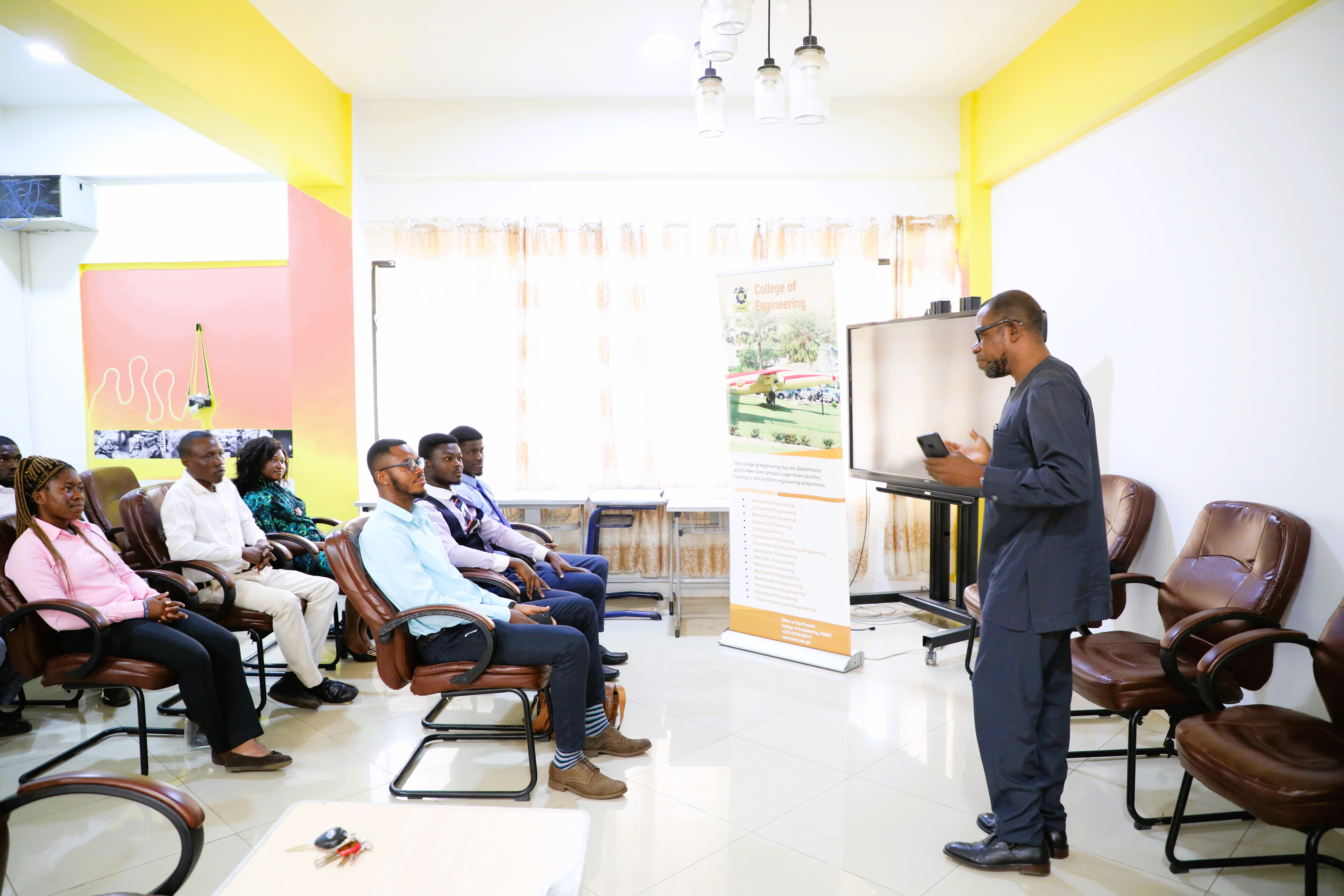 In his welcome address, Professor George Yaw Obeng, Dean of the Faculty of Mechanical and Chemical Engineering, commended Field Ready for the valuable exposure and practical training provided to the participants. He noted his surprise at the presence of female trainees among the graduating class and praised the organization for the added layer of understanding that the training offered in conjunction with the students' theoretical knowledge gained in the classroom. Professor Obeng also voiced his appreciation for the program and its contributions to the education and development of the participants.
Mr. Emmanuel Kwaku Baah- Ennumh, a Lecturer at the Department of Chemical Engineering, commended the graduates for their participation in the training program at Miro Forestry and Timber Products. He expressed confidence that the graduates will make their schools and themselves proud through their hard work and dedication. Mr. Baah- Ennumh also encouraged them to be loyal to their organization and stay persistent in their career journey.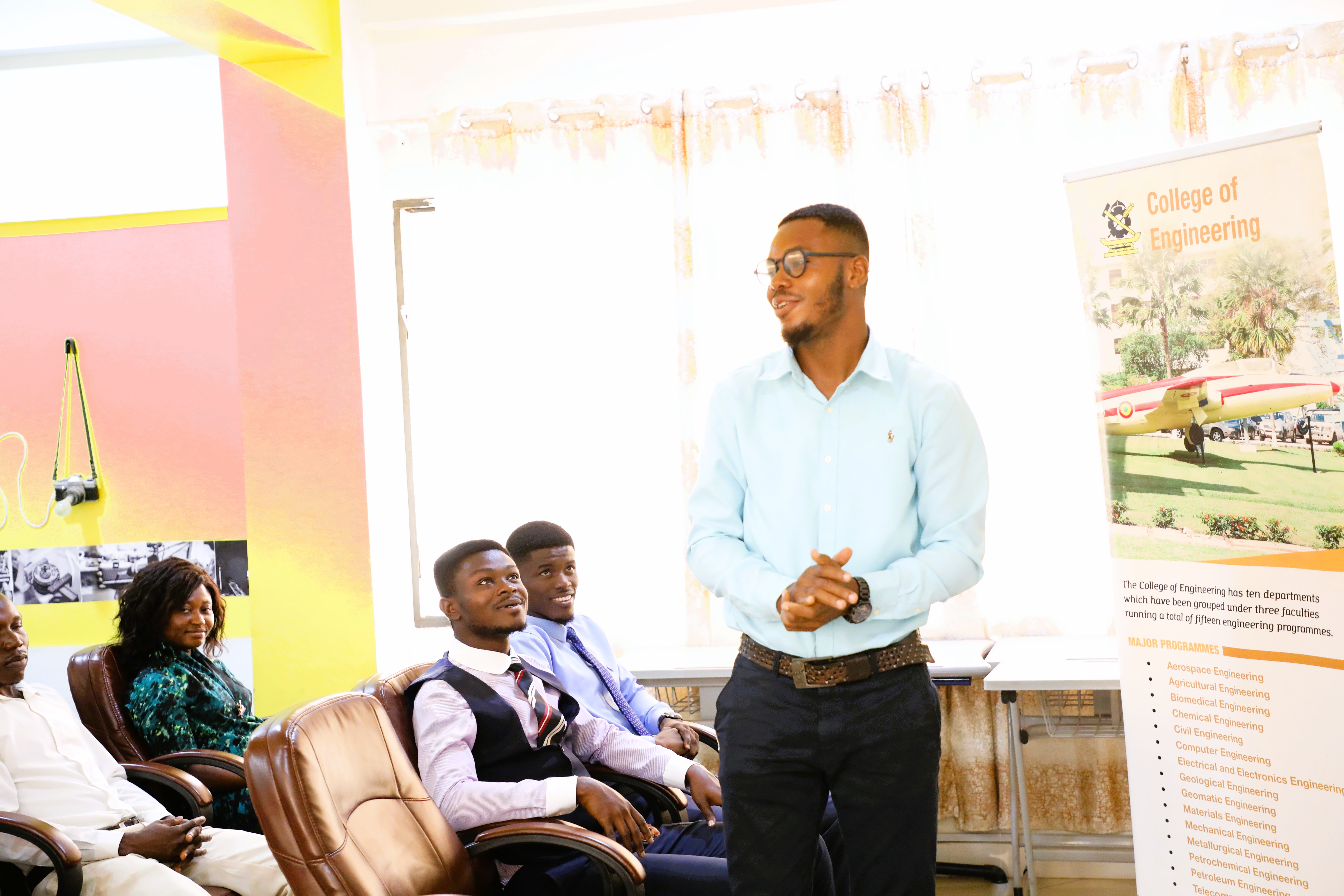 One of the graduates of the Field Ready Class of 2022, Ebenezer Senanu Attah, shared his personal experience with the program and how it has impacted his professional development. He mentioned how the field training provided him with valuable training for his personal and interpersonal skills and how his leadership abilities have been greatly enhanced.
The graduates are Ebenezer Senanu Attah, Jedidiah Yeboah Larbi, Gabriel Atampoi, Hannah Akua Amoanimah-Manu, Portia Yaa Chissey, Dennis Oppong, Emmanuel Frimpong Boateng, and Ibrahim Inusah.