The Ghana Agricultural Engineering Students' Association at KNUST (GAESA- KNUST) organized a seminar on Friday, 22nd April 2022 at the Department of Agricultural and Biosystems Engineering conference room. The seminar dubbed, "GAESA Career Expo" was aimed at equipping students with the needed skills for life after school and to excel in the various fields of discipline they may find themselves in.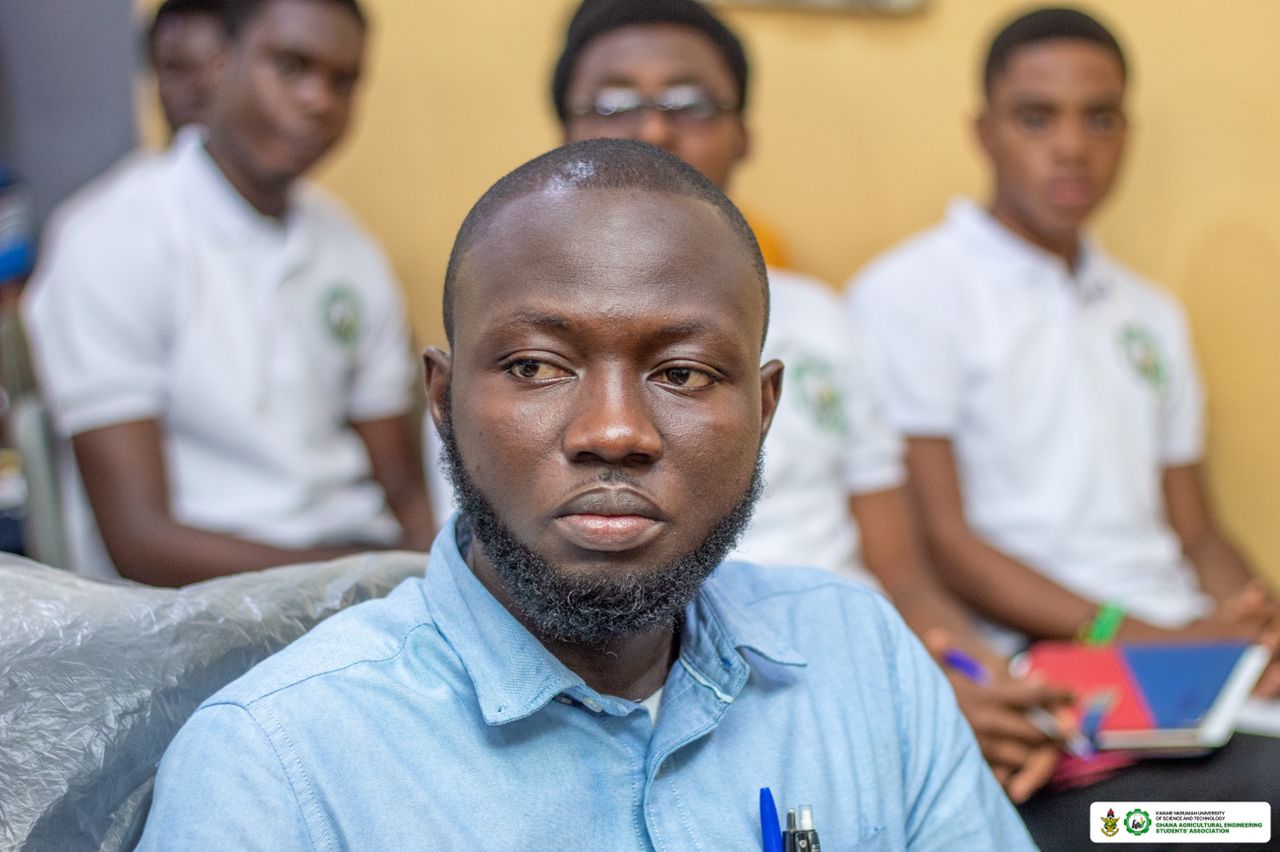 Mr. Emmanuel Titus Prah, the GAESA President welcomed all students present. He encouraged them to make an effective use of their time at the seminar by making notes and applying the knowledge acquired in their various disciplines.
Mr. Emmanuel Agyapong, the speaker for the seminar is a Certified Human Resources Business Partner (CHRBP). He is also the founder and lead consultant of Talents Human Capital, a career and business coach, talents and acquisition specialist and an investment analyst.
Mr. Agyapong expressed his delight to the executives of GAESA for the opportunity given him to share the knowledge he has garnered over the years in the field of talent acquisition. He introduced participants to the skills required to excel in the various career options. He brought to light the various skill gaps in some prominent industries and the need to take the step to acquire the requisite skills to fill the job gaps. He touched on other basic details for CV writing and he also introduced participants to the applicant tracking system.
He concluded his presentation with the topic: pitching in the field of work. He discussed the various types of pitching and how one can present a job winning pitch. He stressed on the need for confidence when pitching an idea, protype or an initiative to a panel.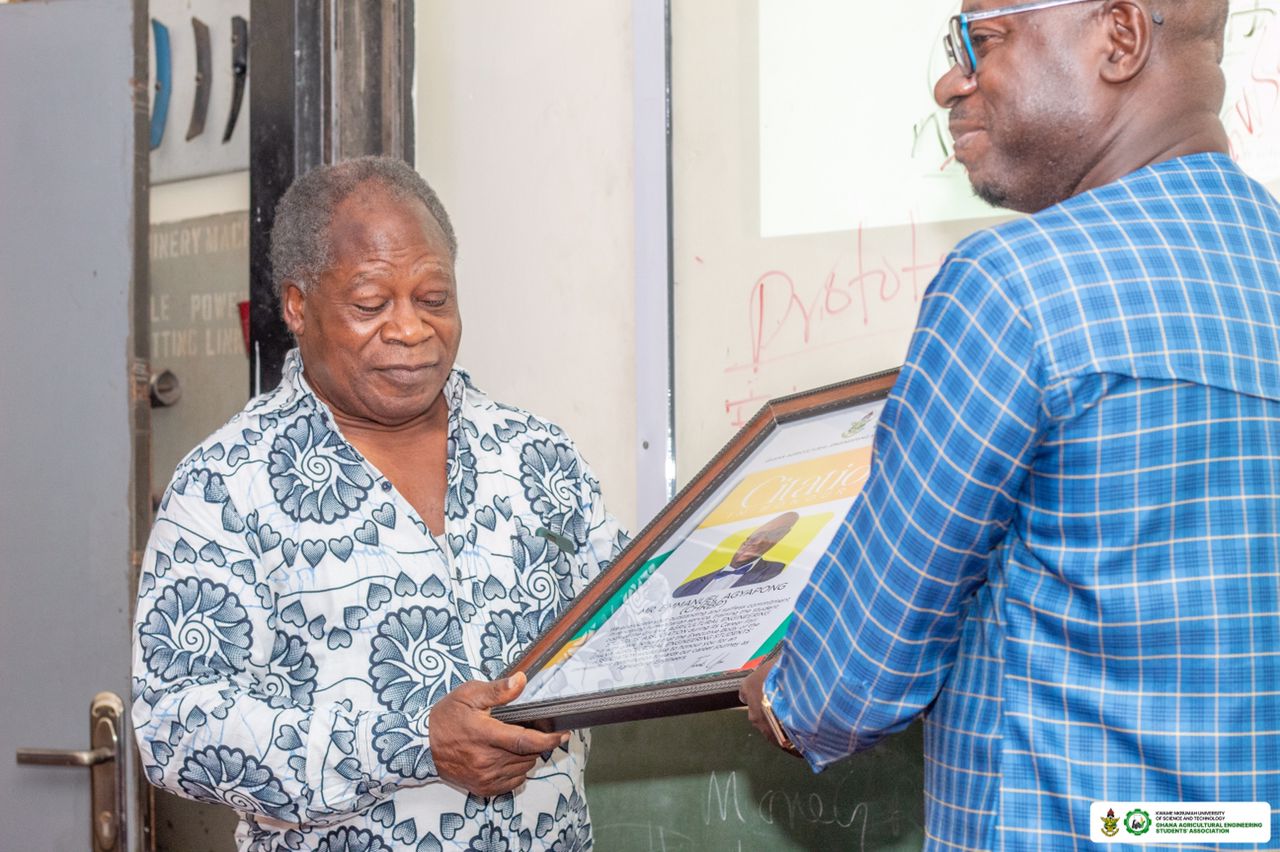 Dr. Joseph Ofei Darko, a senior lecturer at the Department of Agriculture and Biosystems Engineering and the patron of GAESA thanked Mr. Emmanuel Agyapong for honoring the invitation to speak at the seminar. He presented a citation to Mr. Emmanuel Agyapong for the great strides he's making in the field of talent acquisition and his desire to equip students with the needed skills to excel in their various fields of discipline.
Mr. Asante Kofi Djabatey, the Vice President of the Ghana Engineering Students' Association (GESA) thanked the speaker for the skills he exposed participants to and he outlined some programmes his office had in store for the students. He urged students to take full advantage of opportunities.
Mr. Divine Dogbeda Azumah, the Judicial Chairperson of GAESA and the moderator of the seminar thanked the speaker for his inputs and participants for gracing the occasion.