College of Engineering, KNUST and the Association of Ghana Industries (AGI) have jointly organized an industrial visit to the Juaben Oil Mills in the Juaben Municipality of the Ashanti Region.  The visit which took place on 21st October 2020 was part of ongoing activities between the College of Engineering and the AGI with the aim of strengthening industry-academia collaboration. The team was received by the Managing Director of the company, Mr Alex Owusu and the Head of Human Resources, Mr. Isaac Ansu-Diabuo, and given preliminary briefing on the founding of the company and its current operations.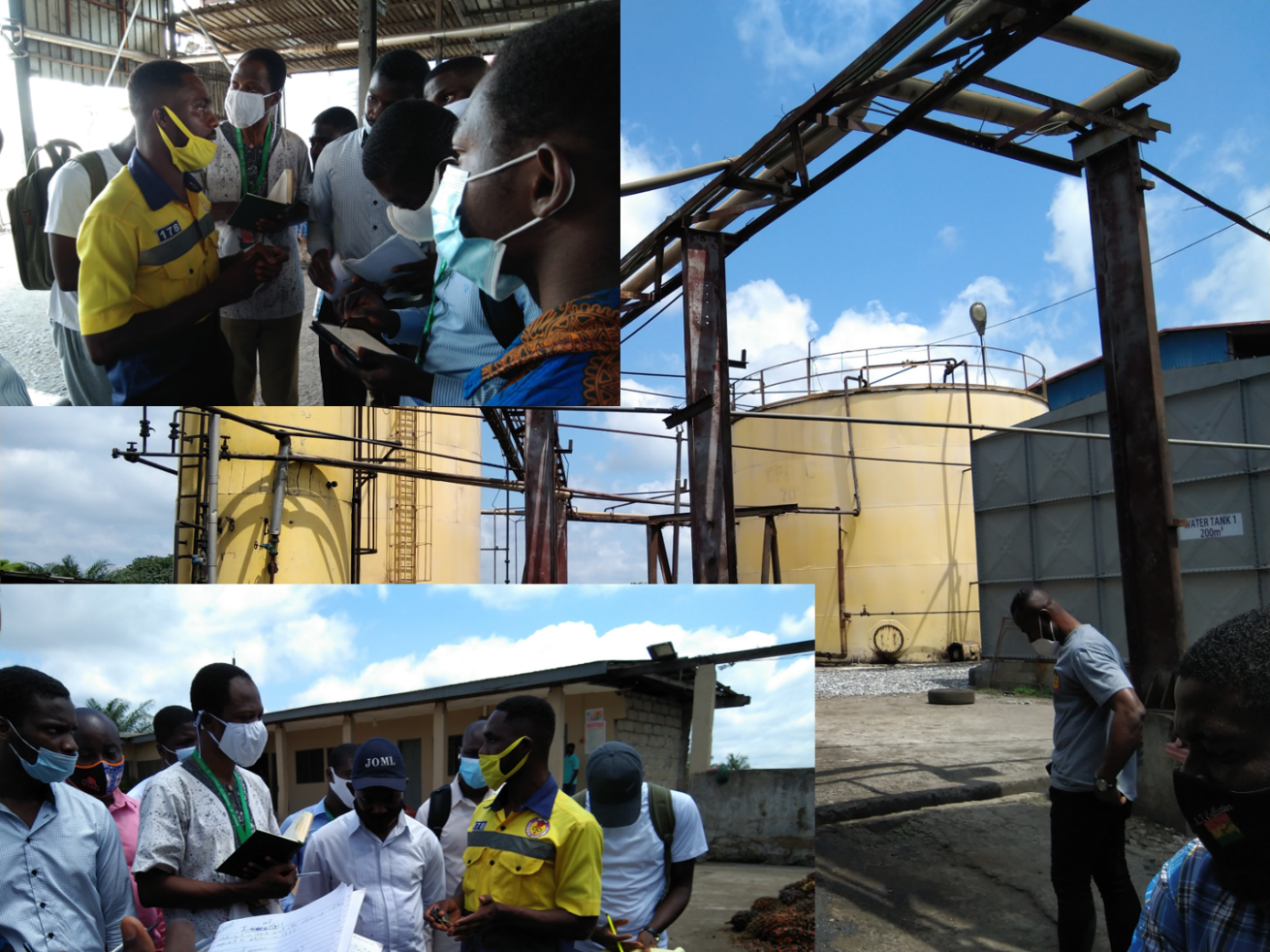 The KNUST team was then conducted round the facilities of the company and was briefed by various officers at different times on each of the processes that take place at the facility, from receiving of fresh fruit branches, processing to the packaging of the refined oil.
Following the tour of the facility, discussions were held on possible areas of joint work between the Oil Mills and the university. Possibilities for staff and student internships were also discussed. The Management and Staff of the company were encouraged to provide feedback from time-to-time to the university to enable it continually review its programmes and research, in order to make them more relevant to the needs and aspirations of industry.
The visit drew participation from staff and postgraduate from the Departments of Mechanical Engineering, Chemical Engineering, Computer Engineering and Electrical/Electronic Engineering.
Mr. Sam Akomea, Head of KNUST's Centre for Business Development (CBD) expressed gratitude to the management of Juaben Oil Mills Ltd and expressed the university's readiness to partner Ghanaian industry players to make them more competitive and to create jobs for the unemployed as well as graduates that come out of the country's universities each year.