On Tuesday the 28th of June 2022, Ing. Kwaku Boadu Esq. paid a visit to his Alma Mater, the College of Engineering. He made a presentation of his MPhil thesis now published as a book to the Provost of the College (Professor Mark Adom -Asamoah), and the Dean of Computer and Electrical Engineering (Professor Rahman). Also present were his wife Mrs. Nana Aba Boadu (a final year PhD student of Gender Studies at the University of Ghana (UG)), Dr. Daniel Opoku (a lecturer at the Electrical Engineering Department and Officer in charge of Industrial Presentations), Professor Kwadwo Biritwum Nyarko (Lecturer at the Civil Engineering Department and Project Lead for KEEP).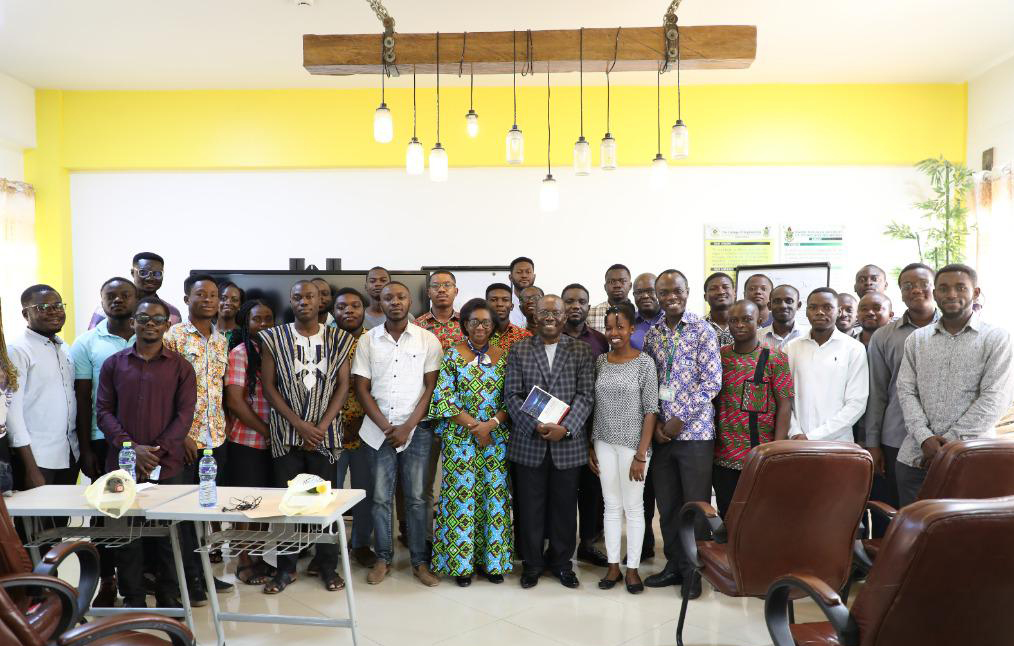 Ing. Boadu read Computer Science (at the College of Science formerly Faculty of Science) for his undergraduate studies and chose to veer into the Engineering field for his postgraduate MPhil studies, a feat not so common in the Ghanaian educational system. His MPhil research work focused on Adaptive Control of Alumina Concentration in the Hall-Héroult Cell using Neural Network. His thesis has been turned into a book titled Machine learning in aluminum reduction by Lambert Publishing (A German publishing Company) of their own accord.  His thesis, written and completed in 1997 was and still is futuristic and therefore globally relevant, given recent developments in the field of Artificial Intelligence.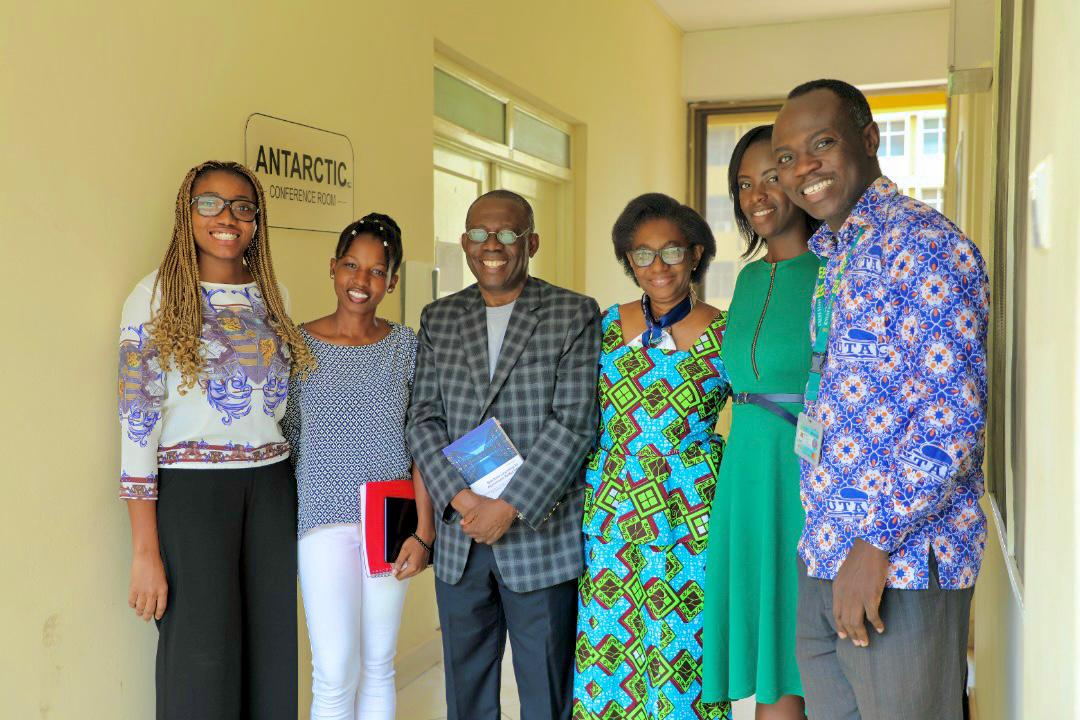 Ing. Boadu Esq. practiced engineering for 24 years at VALCO, Ghana, and Kaiser Aluminum, USA respectively, and retired at the young age of 45 and now lectures at the Law Faculty, UG, Legon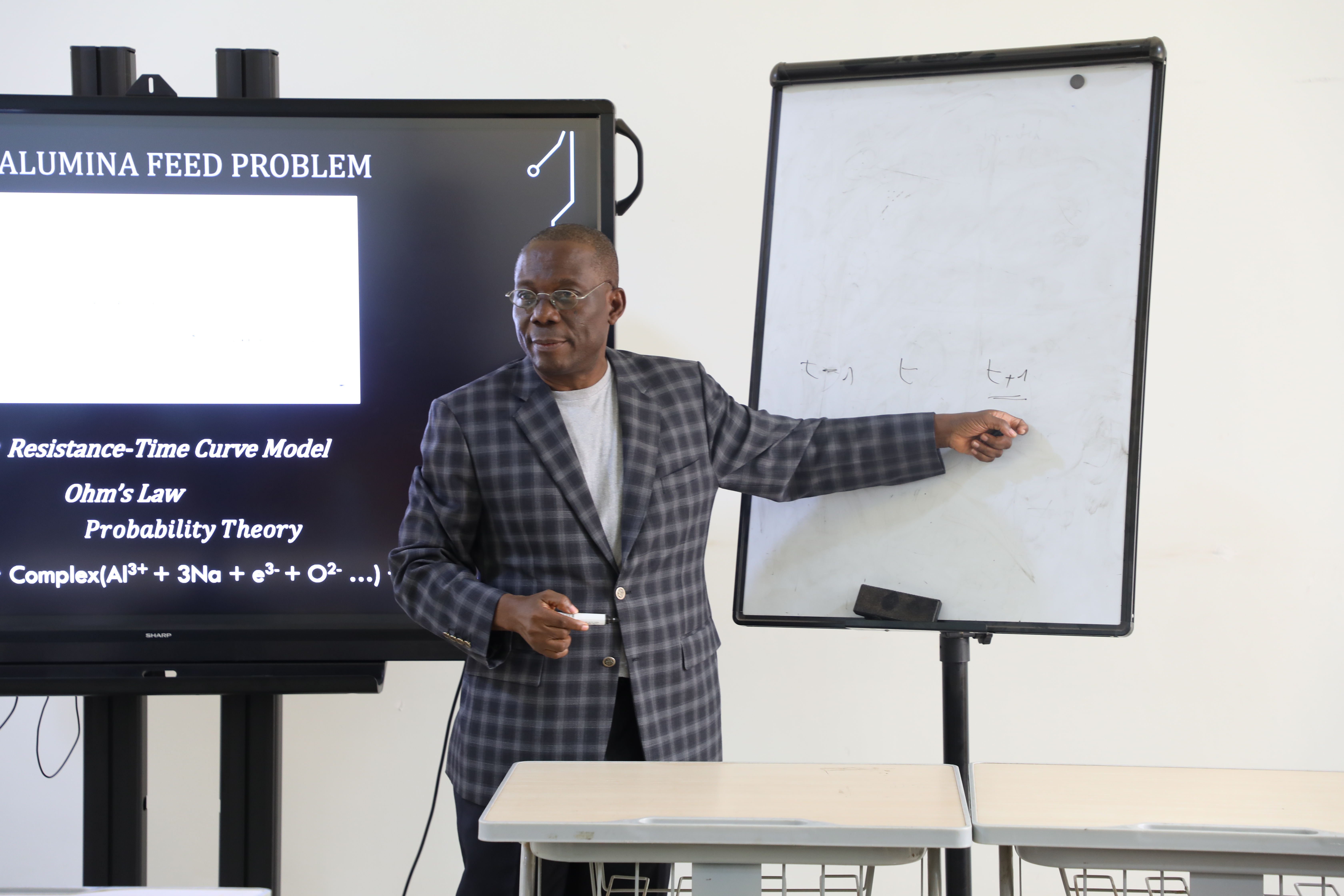 He explained in a lecture he graciously granted to a group of postgraduate MPhil and PhD students the composition of his work and answered questions they put forward. His PowerPoint presentation began with a brief introduction to the complexity and ability of the human brain which the most complex machine cannot imitate perfectly. He explained what it meant to train machines to think and behave like humans hence the terminologies: Artificial intelligence and Machine Learning. He went on to explain the application of Machine Learning in the aluminum industry when it comes to the aluminum reduction process. He touched on the various scientific principles governing the process including Artificial Neural Networks. He finally ended the presentation by elaborating on the opportunities in Machine Learning. The lecture was informative and interactive and left the students yearning for more time with him. At the time of his visit, he had an extra copy he donated to be left in the Departmental Library for anyone who would like to go through.